Shake Up Your Bachelor Party With a Cocktail-Centric Celebration: Here's How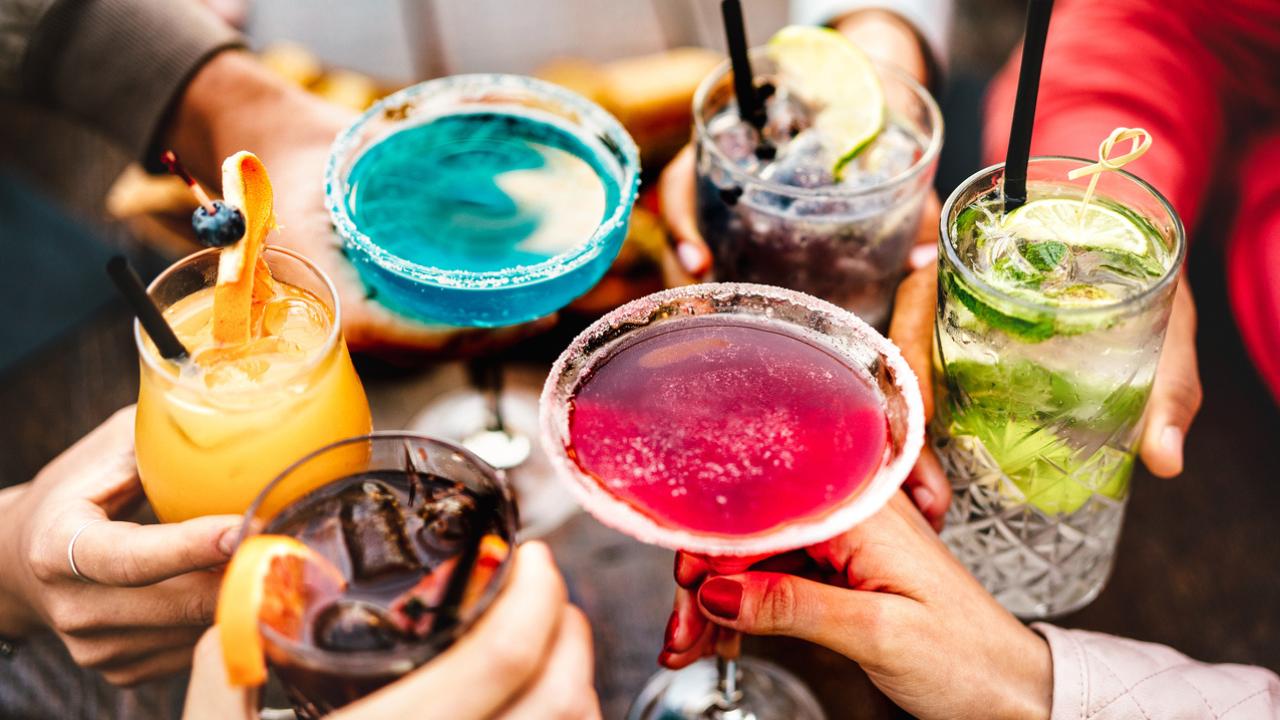 Bachelor parties are a fun way to send your best friend into the next stage of their life. You're gathering the groom and his closest confidants for a night of fun, whether you're going to a club, taking a road trip, hosting a game night or something completely different.
Speaking of something completely different, is your groom an alcohol aficionado? If so, how can you make his bachelor party a cocktail-centric celebration?
Here's a guide to shaking things up a little.
Creative Ideas for a Cocktail Bachelor Party
Some parties happen at the groom's bachelor pad, whereas others are at his friends' houses. If you kick it at home for the night, here are some creative ways to make a cocktail-themed party.
1. Movie Night Cocktail Ideas
Hollywood and cocktails have had a long and steady relationship. For nearly a century, you've seen numerous movies famous because of their cocktails.
Here are a few suggestions to kick off your party the right way.
White Russian
"The Big Lebowski" turns 25 in 2023, so it's only fitting to celebrate the movie's famous cocktail by making a White Russian.
Ingredients include:
Coffee liqueur

Vodka

Heavy cream
Here's how to make it:
Pour two parts vodka to one part coffee liqueur into a rocks glass.

Add a splash of heavy cream.

Mix and enjoy.
Vesper Martini
If the groom enjoys James Bond, making a Vesper martini will fit his bachelor party. This cocktail is as old as the character himself, appearing in Ian Fleming's first Bond book, "Casino Royale." Bond gives specific instructions for his cocktail, so pay close attention.
Ingredients include:
Gordon's dry gin

Vodka

Aperitif wine

Lemon peel
Here's how to make it:
Pour 3 ounces of gin, 1 ounce of vodka, ½ ounce of wine and ice into a cocktail shaker

Shake, then strain.

Pour into a martini glass and garnish with the lemon peel.
French 75
"Casablanca" stands out in the Golden Age of Hollywood despite stiff competition. If you want a stiff drink, try the French 75.
Ingredients include:
Gin

Simple syrup

Champagne

Lemon juice
Here's how to make it:
Pour 1 ounce of gin, ½ ounce of simple syrup and half an ounce of lemon juice into a champagne glass.

Mix.

Top with champagne and enjoy.
2. Sports Cocktail Ideas
Sports are a huge part of American culture, and many athletes and events have inspired tasty cocktails you can make at your bachelor party.
John Daly
What do you get when you spike an Arnold Palmer? The John Daly cocktail is an alcoholic variation of the classic golf drink.
Ingredients include:
Lemonade

Iced tea

Vodka

Lemon wedge
Here's how to make it:
Pour 1.5 ounces of vodka, 2 ounces of iced tea and 2 ounces of lemonade into a glass with ice.

Mix.

Garnish with your lemon wedge and enjoy.
Mint Julep
Thousands of horse racing fans head to south Louisville every spring for the Kentucky Derby. Upon arrival, you'll see many mint juleps. 
Ingredients include:
Bourbon

Simple syrup

Mint leaves

Sprigs

Angostura bitters
Here's how to make it:
Pour a quarter ounce of simple syrup and eight mint leaves into a rocks glass.

Pour 2 ounces of bourbon over the leaves and syrup.

Fill the remainder of the glass with ice and stir well.

Garnish with a mint sprig and Angostura bitters.
3. Wedding-Themed Cocktail Ideas
Bachelor parties are an excellent segue into a wedding. Use the groom's big day as inspiration to make these cocktails.
Perfect Pear
The groom and his partner make the perfect pear, so pour him a perfect pear cocktail.
Ingredients include:
Dry gin

St-Germain liqueur

Lemon juice

Simple syrup

Champagne

Pear puree and a pear slice
Here's how to make it:
Pour 1.5 ounces of gin, ½ ounce of St-Germain, ¾ ounce of lemon juice, ¾ ounce of simple syrup and a spoonful of pear puree into your shaker.

Shake until the drink is chilled.

Strain into a glass.

Top with champagne and garnish with a pear slice.
Love Potion
The love potion is apt for a bachelor party, and you'll only need vodka, peach schnapps and cranberry juice.
Ingredients include:
Vodka

Peach schnapps

Cranberry juice
Here's how to make it: 
Pour ⅓ cup of vodka, ¼ cup of peach schnapps, ½ cup of cranberry juice and ice into a shaker.

Shake until chilled.

Pour into glasses and serve on the rocks if desired.
Road Trip Destinations for Cocktail Lovers
Your groom may only get one bachelor party, so making it memorable is essential. Take your buddy on a road trip to immerse him in cocktail history nationwide.
1. Kentucky Bourbon Trail
Kentucky is famous for its horse racing, folk music and bourbon. The Bluegrass State consistently produces over 2 million barrels of bourbon annually.
The state's cocktail heritage runs strong, leading tourists to the Kentucky Bourbon Trail. This tour takes you to Lexington, Bardstown, Louisville and other bourbon-centric cities.
2. Newport, Rhode Island
Does your bachelor like history? Take him to the White Horse Tavern in Newport, Rhode Island. This bar and restaurant is one of the oldest in the United States, serving customers since 1673.
The tavern's long history earned National Historic Landmark recognition in 2001 due to its historical significance. Buy the groom a rum punch or a champagne cocktail to celebrate his big day.
3. New Orleans, Louisiana
New Orleans is a fantastic city to host your bachelor party because The Big Easy knows how to celebrate. Take your groom to the Carousel Piano Bar & Lounge on Royal Street, a short walk from the Acme Oyster House and Cafe Beignet.
This locale is famous for its revolving bar and lovely entertainment at night. 
Creating a Cocktail Celebration for Your Bachelor Party
You only get so many bachelor parties, so make them as fun as possible. This occasion calls for celebration by doing something unique. Use one of these ideas to shake up your bachelor party and let loose.
---
, by HARINI CHITRA MOHAN

Tasting Notes for Craft Beer

, by HARINI CHITRA MOHAN

Shake Up Your Bachelor Party With a Cocktail-Centric Celebration: Here's How

, by HARINI CHITRA MOHAN

From One-Time Mixer to Top-Shelf Stand Out - Hard Juice Has Arrived